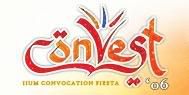 Convocation Fiesta or better known as Convest among UIA students, this time has proven that this is the biggest event in UIA. Combining several major program under Convest, all I can say, this time its a big hit! What the crap I'm talking about? I'm impressed by the organization this time than last year. For more information about it, you can check
Convest Website
.
The arrangement of the overall
booths and stalls
is good because it allows traffic so that visitor will walk through most of the stalls. I mean, no more unvisited stalls like last years. As if it persuade visitors to get inside and also watch the
drift show off performance.
Its the first time for Convest to organize drifting events as well as the first ever
Battle of the Band
for talented UIA students' bands. I don't participate because 2 of my bandmates are UTM students.
Nevertheless, the
Convest@stage
event has aroused some negative comments among students where its maybe the first time to invite local bands and celebrities. Hey, its the URTV mini concert anyway. It just seems like 'Jomheboh' closing concert on Sundays. I just don't give a damn because I'm into all this stuff.. hedonisme!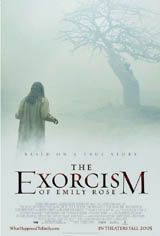 Mock Trial
, organized by law students on Monday 28th Aug, is my first time watching it. All I can say is that, Law students has talent to become a good actor/actress instead of lawyer, judge, advocates etc. For those who missed the show, the 'Deadly Deed:To Heal or To Kill' storyline is just the same like the movie 'Exorcism of Emily Rose' but in local Malay version.
Finally, the
'Ambang Merdeka'
celebration which held at Male Sports Complex in order to celebrate National Independence Day, no comment on that. I didn't go to the stadium because I need to finalize the Maxis Cyberlinq Website Competition. I'm one of the webmaster for IPT category representing
'Censerve Team'.
Overall, Convest is a great event and I want to be one of the organizing committees next year! Good job guys!